MOUNTAIN WINEMAKING: Winemaker
Winemaker Christopher Carpenter's rugged, six-foot, five-inch presence fits right in with our rustic stone winery and the formidable firs, pines and oaks that surround the vineyard. However, anyone who knows Christopher and his passion for food and wine would describe him more as a modern renaissance man than a mountain man.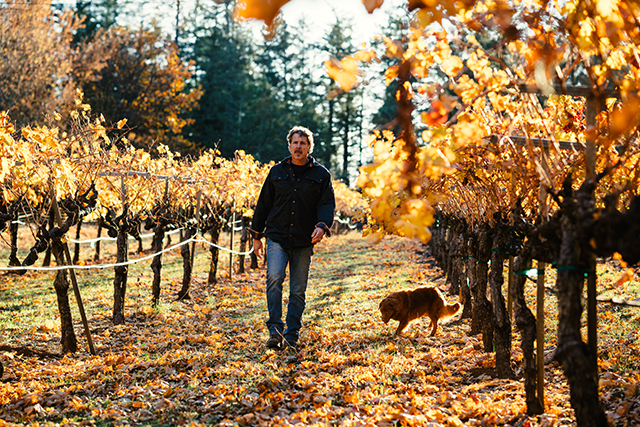 Christopher graduated from the University of Illinois, Champaign-Urbana, with a B.S. in biology and from the University of Illinois, Chicago, with an M.B.A. in marketing and international business. When he visited Napa Valley after graduation, he realized that as a winemaker he could combine his love of the sciences with his love of food and wine. After earning an M.S. from the Department of Viticulture and Enology at the University of California, Davis, Christopher worked at wineries and vineyards in Italy and California to broaden his experience with different soils, climates and winemaking philosophies. He developed exceptional skill crafting wines from mountain terroir, perfectly preparing him to become winemaker for the La Jota Vineyard Co. in 2005.
In his spare time, Christopher serves as vice chair of the board of directors for Slow Food USA. Slow Food began in Italy as a movement to protect small agricultural producers and to educate the public about regional food. This philosophy fits well with the spirit of winegrowing on the intimate La Jota estate.